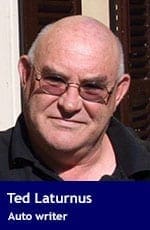 The Volkswagen Rabbit was the original hatchback pocket rocket when it was introduced to North American in 1974.
It quickly morphed from sensible urban transport to a lively, performance-oriented corner-carver that was immediately popular with enthusiasts and racers around the world when the GTI was introduced two years later.
Over the years, it has been badged as a Golf or Rabbit, but almost from the get-go, the GTI has ticked all the right boxes. Even today, it's a fixture at races, vintage car gatherings and motorsport events across the planet.
It's not hard to see why. It's always been fun to drive, offers above-average handling, braking and decent performance, is thrifty, easily modified and, until recently, affordable.
For 2020, nothing has changed on the fun-to-drive side of things. But the GTI seems to be getting less and less affordable. My test car, after taxes and extras, easily tops $40,000.
According to Volkswagen, there are three versions of the GTI: the garden-variety model, the Autobahn model, and the Rabbit, which is what I drove. This latter model seems to have more in the way of chassis refinements and a higher equipment level than the base model. It also costs $3,000 more but is less expensive than the Autobahn, which is the top-of-the-range model and will run you well over $36,000 before taxes and extras.
It's all kind of confusing.
Power is delivered via a turbocharged and inter-cooled 2.0-litre, four-cylinder engine that develops some 228 horsepower. It can be mated to either a six-speed manual or eight-speed automatic. My car had the latter but were I in the market for this car, I'd definitely choose the manual. It's just more engaging than the automatic and helps bring out the true nature of the car. And one note here: the GTI requires premium gas.
It may have four doors, but the Rabbit GTI thinks it's a two-seater sports car and can eat up tight corners with ease. It also has excellent braking, top-notch acceleration and a nice tight turning radius. Over the years, it has lost nothing in the way of driving entertainment and is still a pleasure to drive, with a surprisingly high level of refinement. And it can offer up to 1,520 litres of luggage space.
And I just loved the colour of my tester: cornflower blue, which harkens back to those wonderful pastel paint jobs of the 1970s and 1980s, when companies such as BMW, Porsche and Triumph offered buyers an eye-widening choice of paint jobs. It's a welcome change from the seemingly unending array of white, grey and black paint jobs that so many contemporary cars wear.
On the other hand, a couple of things really got on my nerves.
First, the push-button start setup is crap. You stop the car, shut off the ignition and the radio stays on. After you've gathered up your bits and pieces and prepare to get out of the car, you look up and the radio is still on.
"Oh," you say, "I forgot to shut the car off," and you promptly hit the stop/start button, which restarts the vehicle. Then you have to repeat the process. It's really irritating.
And I'm not just calling VW out here – push-button start is a widespread affliction in the car business and it just doesn't work.
I also found the touch-sensitive switchgear hard to get along with, particularly the sound system. Driving along, you decide to change radio stations or go to a different band and you accidentally graze the screen monitor. Boom, you've got something else in front of you and you have to refocus and do it again. It's not a big deal but it is unnecessarily distracting.
But, all in all, the GTI is a ton of fun. It can be a sensible-shoes people-carrier, with room for four adults. Or, when no one's looking, it's a high-speed tear-away that can match just about anything else on the road when it comes to braking, eating up corners and flat-out driving kicks.
Volkswagen 2020 Rabbit GTI
Engine: 2.0-litre turbocharged four-cylinder
Transmission: Eight-speed automatic
Drive: Front-wheel
Horsepower: 228 at 4,500 rpm
Torque: 258 foot pounds at 1,500 rpm
Base price: $35,395; as tested, $37,145
Fuel economy: 9.8 litres /100 km (city) and 7.3 litres/100 km (highway), with premium gas
Some alternatives: Hyundai Elantra GT, Hyundai Veloster, Mazda3 Sport GT, Mini Cooper, Kia Forte SX, Honda Civic Hatchback GT, Fiat 500 Abarth, Toyota 86, Subaru BRZ.
Ted Laturnus writes for Troy Media's Driver Seat Associate website. An automotive journalist since 1976, he has been named Canadian Automotive Journalist of the Year twice and is past-president of the Automotive Journalists Association of Canada (AJAC).
---

The views, opinions and positions expressed by columnists and contributors are the author's alone. They do not inherently or expressly reflect the views, opinions and/or positions of our publication.